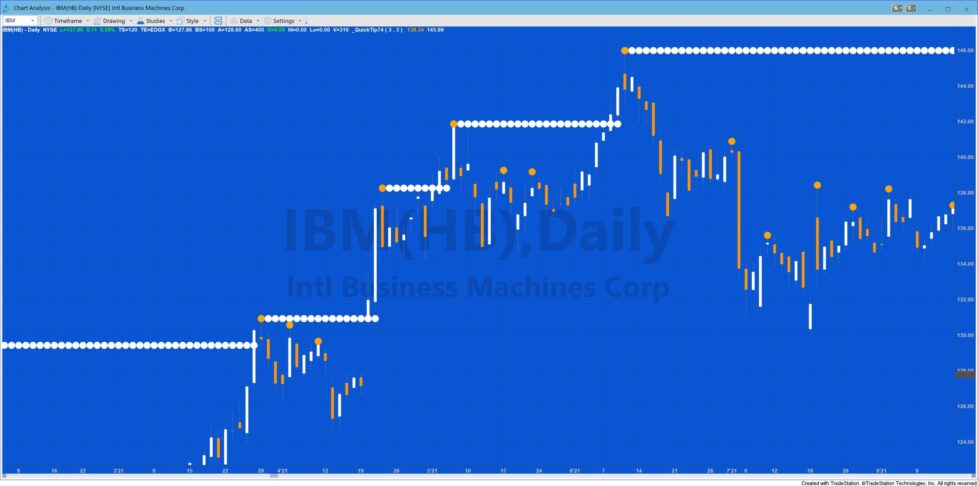 Quicktip 74 demonstrates a TradeStation EasyLanguage show-me study that finds the highest pivot on a chart. The quicktip analyses each bar to check whether it is a high pivot and then checks whether this newly found pivot price is higher than the highest pivot price found so far. This value is plotted each bar.
Quicktip 74 is related to tutorial 182 except that it looks for highest pivot on the chart. Tutorial 182 calculates the pivot with the highest value WITHIN a user input number of bars of the current bar (user input: LookbackBars). (N.B. This is different from finding the highest pivot value on the chart.) Each time a pivot is found it is plotted. In tutorial 182 the bar number and the price level are stored in a dictionary.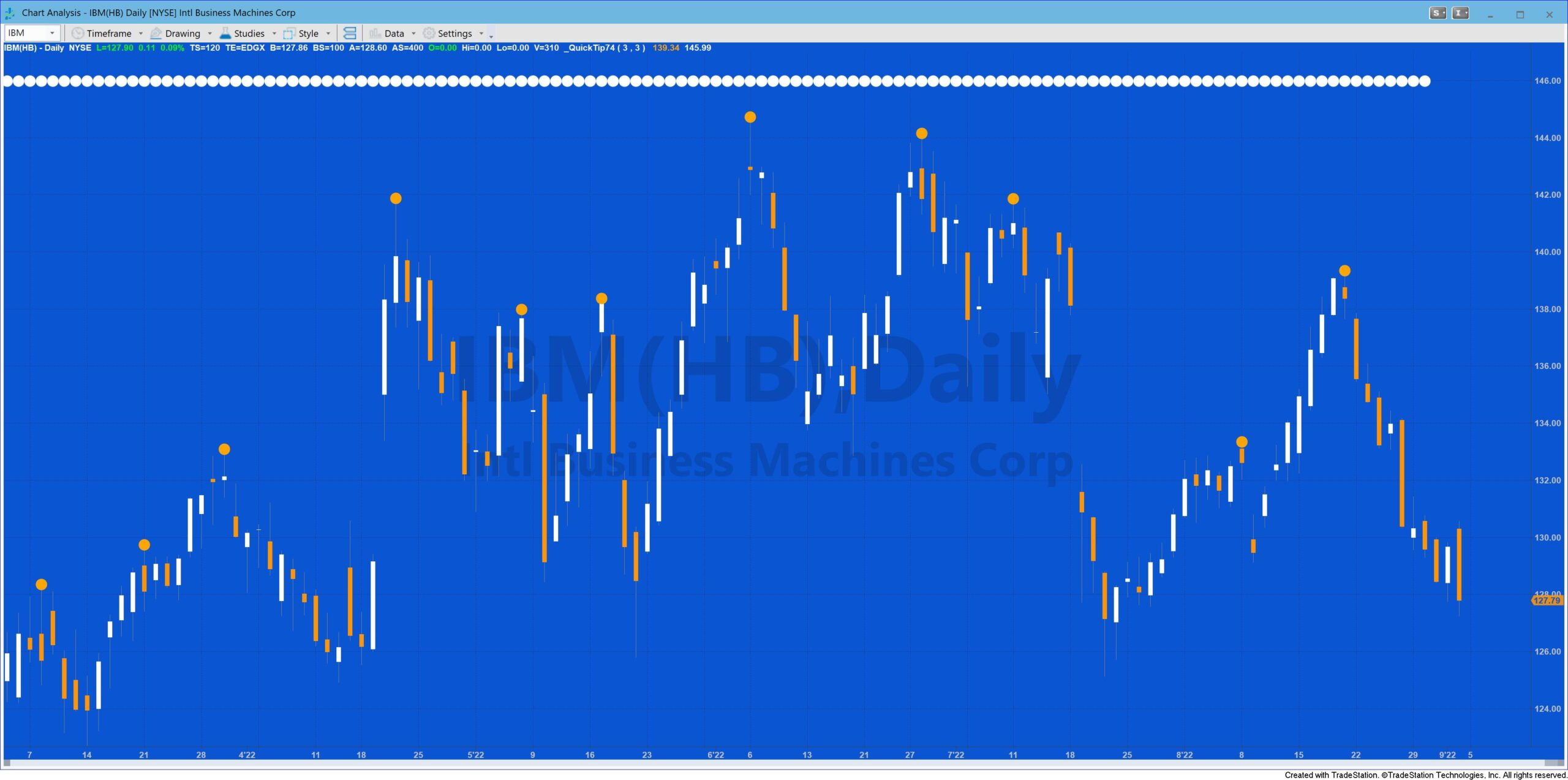 Copy the quick-tip 74 TradeStation EasyLanguage code for Gold Pass members
If you are a Gold Pass member you can copy the tutorial code below, please make sure that you are logged in with your Gold Pass user name and password.

This content is for members only.